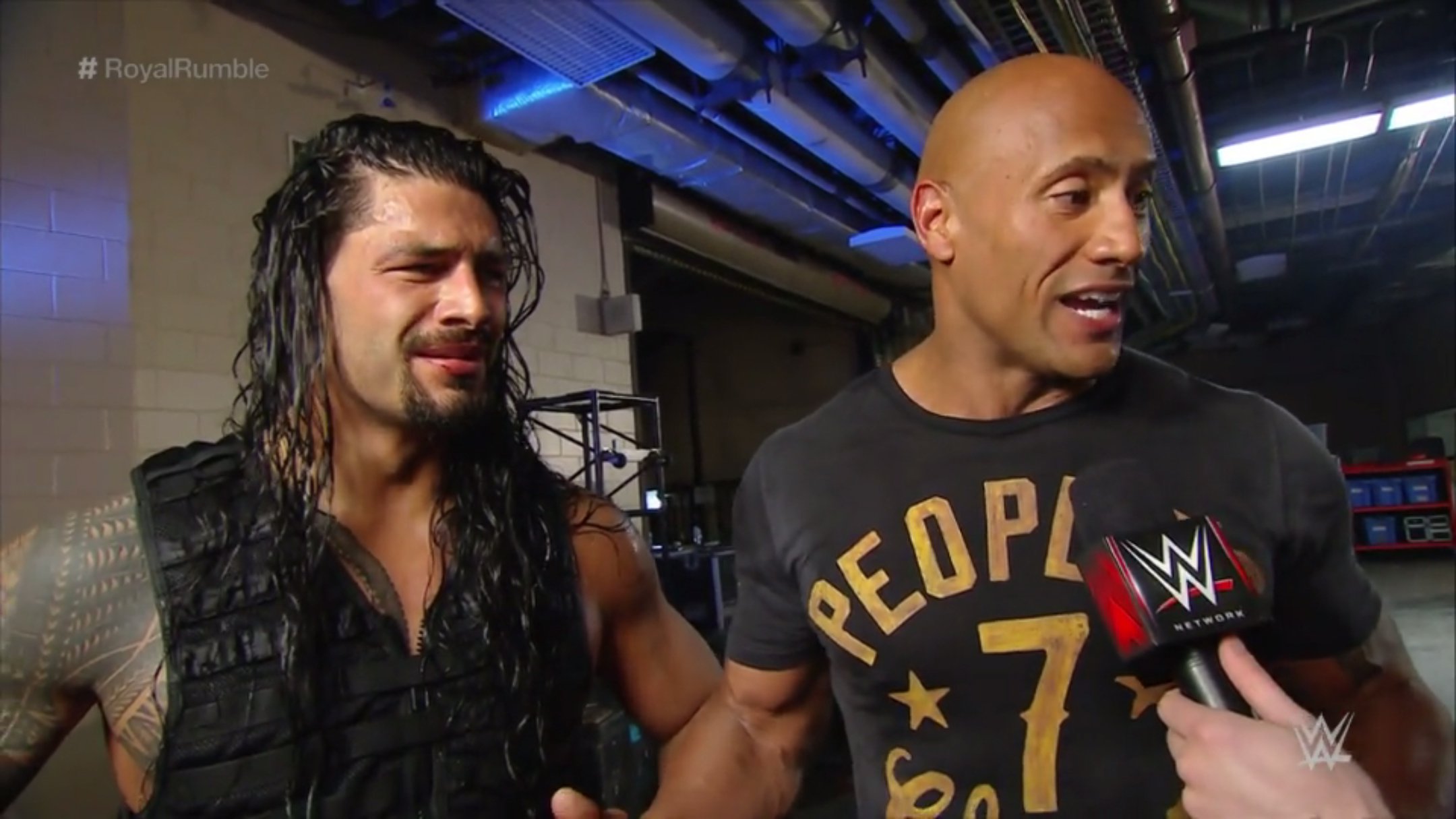 First off this is not a personal jab at Roman. I like Reigns. He has his flaws but he generally has good matches, he looks a million bucks and he's improved.
However, they are so desperate to make him THE GUY, they've cut everyone else's knees off and what we have now is rock bottom ratings and a drizzling shitfest of a show I can't bear to watch anymore. I want this product to be good. I don't want a bad show. I really don't.
Anytime anyone gets a little hot, they are instantly cooled off so he doesn't get more over then Reigns. Ziggler, Ambrose, Bryan, Cesaro even guys like Sandow and Axel have been stripped of what got them over and are forever consigned to the 500 club. NXT guys that shined down there are geeks and jobbers on the main roster because no one can be allowed be more over then Reigns.
Everyone has to put Reigns over. Endorse him in a promo. Shake his hand. He never loses. He always gets the pin in multi man matches. He's literally gotten the biggest push ever in company history. In the modern era at least.
And look where it's gotten them. How bad is the Rumble going to be with a depleted roster and guys that aren't injured, aren't over. They've booked this show for over a year now so no else other then Cena and some part timers matter. And they are reaping the rewards now.
Meltzer says that they gave Sheamus the belt because they think Reigns will be cheered over Sheamus.
If this is true, instead of choosing the best person for THE GUY, they decided to lower the bar so that it suits their narrative... at the expense of the product.
Acham que o push ao Reigns está a prejudicar quer o produto quer o resto do roster?

Diabo

WWE Tag Team Champion




Número de Mensagens

: 20514


Idade

: 93


Localização

: Mordor


Emprego/lazer

: Hater


Data de inscrição :

27/12/2013



Acho que a malta que odeia a ideia do Roman ter o título odeia ainda mais a ideia do Sheamus ter o título. Quanto a isso resultou bem porque pode ajudar o RR no futuro.

Adam Puck

Japanese Legend




Número de Mensagens

: 16172


Idade

: 27


Localização

: Barcelos


Emprego/lazer

: Cabrão


Data de inscrição :

03/01/2009




---
Permissão deste fórum:
Você
não pode
responder aos tópicos neste fórum