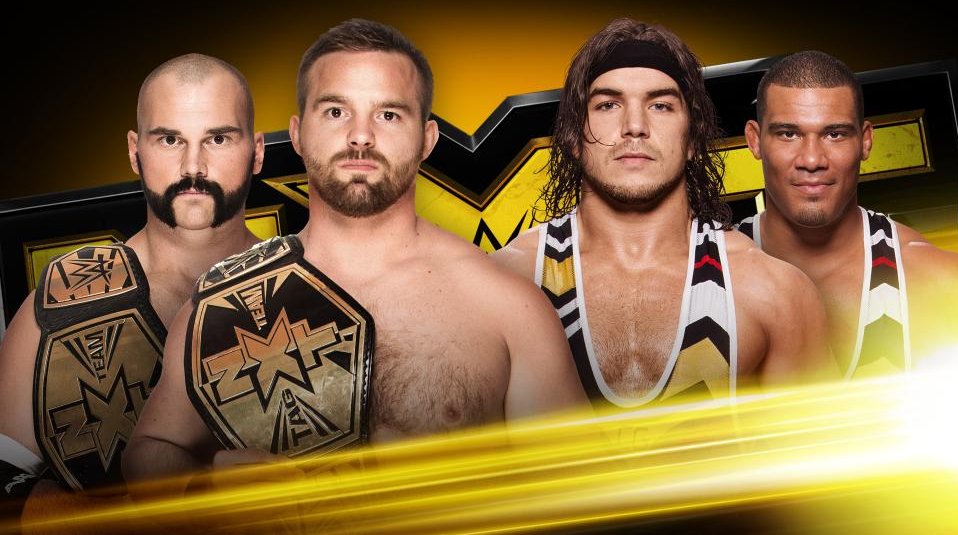 Hoje no NXT:
* NXT Tag Team Championship - 2 out of 3 Falls: The Revival (c) vs. American Alpha
* The Hype Bros vs. Blake & Murphy
* Bayley vs. Alexa Bliss
Última edição por Renato em Qua Jul 06 2016, 17:02, editado 1 vez(es)

Renato

Administrador





Número de Mensagens

: 26358


Idade

: 22


Localização

: Somewhere over the rainbow


Emprego/lazer

: Estudante


Data de inscrição :

28/12/2008




Diabo

WWE Superstar




Número de Mensagens

: 19796


Idade

: 93


Localização

: Mordor


Emprego/lazer

: Hater


Data de inscrição :

27/12/2013



Bayley vs Alexa foi muito bom, a Bayley foi bem como sempre mas também gostei muito da performance da Alexa. É bom que ela esteja evoluindo no ringue pois ela provavelmente vai desafiar a Asuka depois. Ainda mais se a Bayley subir no futuro próximo, é importante que as moças que vão ficar por mais tempo estejam bem.

Markeei para o Rhyno em 2016. Eu admito.

Cara, que baita main event. Eu não sei se foi melhor que as outras duas, mas está no mesmo nível. Esses dois times me dão uma nova apreciação por tag team wrestling. Eu tinha esfriado na NXT recentemente, mas os últimos shows têm trazido de volta o amor que sempre tive pelo show.


Leo C

ROH World Television Champion




Número de Mensagens

: 1370


Idade

: 22


Localização

: Brasil


Emprego/lazer

: Estudante


Data de inscrição :

31/08/2015



Não vejo nada de especial na Alexa Bliss

Diabo

WWE Superstar




Número de Mensagens

: 19796


Idade

: 93


Localização

: Mordor


Emprego/lazer

: Hater


Data de inscrição :

27/12/2013





Tópicos similares
---
Permissão deste fórum:
Você
não pode
responder aos tópicos neste fórum