O texto a seguir foi escrito pelo Lucas Borges da All About Wrestling.
MOMENTO #6: O retorno do filho pródigo
Dia 22 de fevereiro de 2016. Segunda-feira. 10 da noite. Para alguns, cama. Para outros, cafeína, água gelada no rosto, e Monday Night Raw. Começamos com a entrega do prêmio Vince J. McMahon Legacy of Excellence. Injustamente o prêmio é dado a Stephanie McMahon.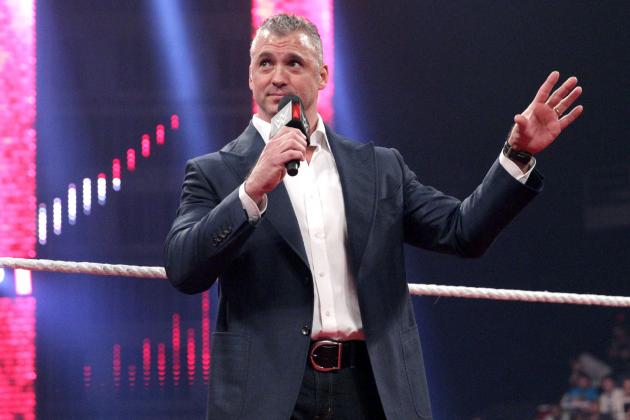 De repente, uma luz verde vinda da tela da arena toma conta do local e uma alegria e a euforia é claramente vista no rosto de muitos. Para delírio de todos, ouve-se o som de "Here Comes the Money" e Shane McMahon fez seu grande retorno à WWE. Ele abala o semblante de Stephanie e exige uma coisa: o controle do Raw. Vince diz que sim. Mas tudo envolve merecimento. Se ele vencesse Undertaker em uma Hell in a Cell na WrestleMania, ele teria o que queria.
Ele lutou com todo seu coração, sua raça, impressionou ao mundo com seu salto do topo da cela sob a mesa de comentários, mas infelizmente não conseguiu a vitória. Mas merecia! E como tudo na vida envolve merecimento (2), ele teve sim o controle do Raw, e depois com a Brand Split o do Smackdown.
Shane tem feito um belo trabalho ao lado de Daniel Bryan e, sim, tem um grande futuro na empresa. Talvez o futuro dono dela, podendo elevar a empresa a grandes patamares ainda maiores.

Justt

ROH Superstar




Número de Mensagens

: 1060


Idade

: 17


Localização

: Brasil


Emprego/lazer

: NJPW fag


Data de inscrição :

24/01/2015



---
Permissão deste fórum:
Você
não pode
responder aos tópicos neste fórum